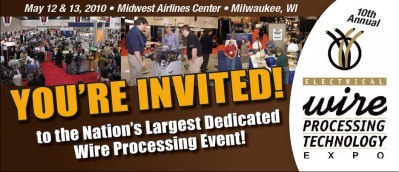 Join us as we put our talents and products on display at the 10th Annual Electrical Wire Processing Technology Expo, May 12-13 at the Midwest Airlines Arena in Milwaukee, Wisconsin.
Stop by booth #1341 and let us show you why we're the nation's leading manufacturer of custom wire & cable solutions for some of the world's most demanding industries. Plus, you'll also have a chance to enter a random drawing to win one of several fit cards being given away.
See you at the show!
---
Comments: