Custom Composite Cable
Custom composite cable is what our specialty cable company thrives on. It's the best way to integrate all of your wiring needs for different applications based in common locations.
Combining different types of wire and cable under a common jacket speeds up installations, eliminates the guess work in installation estimates, reduces pulling stress on the wire, and cuts down on costly installation errors. Our advanced coloring, striping, and printing capabilities allow us to mark wires virtually any way that could be specified, making installation a breeze. Composite cables save on total project costs through the quicker, easier installation of one cost-efficient cable.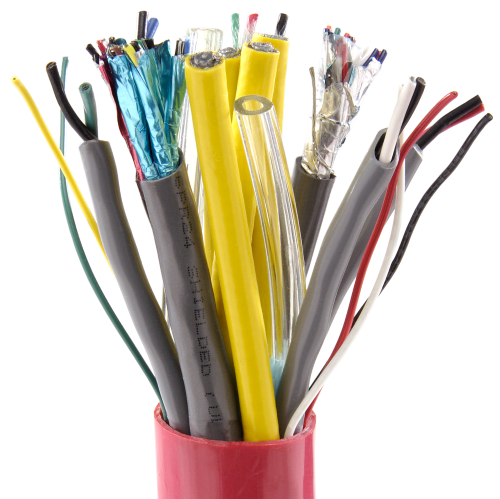 This custom composite cable features: 15 conductors of 24 gauge overall shielded and jacketed, 6 shielded pairs of 24 gauge with an overall jacket, 4 conductors of 18 gauge shielded and jacketed, 4 individually jacketed twisted pairs of 18 gauge, 6 single conductors of 24 gauge, 4 RG 58A/U coaxial cables and 2 vent tubes all under an overall red polyurethane jacket.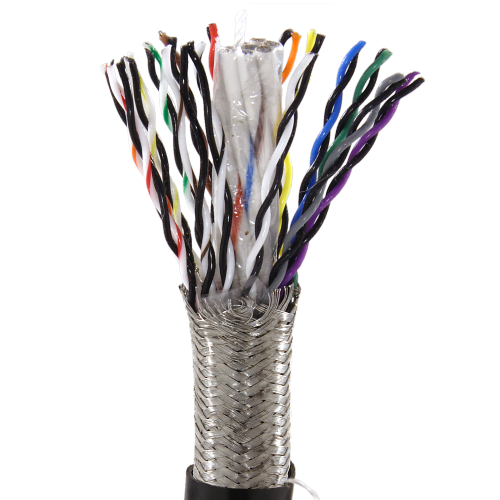 This composite cable is made up of an inner core of 8 striped coaxial cables, and an outer core of 15 pairs of PTFE insulated 26 gauge silver platted copper. There is an 85% tinned copper braid with an overall black PVC jacket.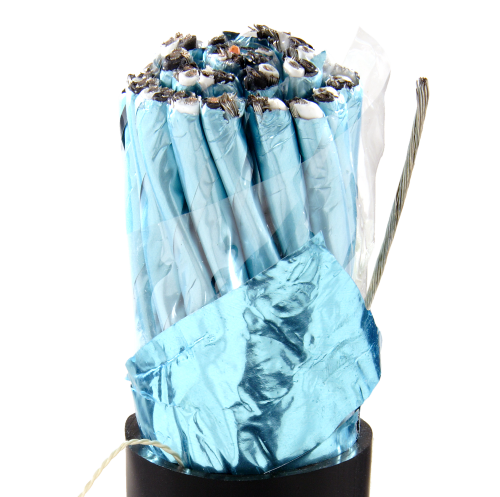 This custom cable features an inner core of 4 shielded pairs of 18 gauge. The next pass is made up of 10 shielded pairs of 16 gauge, and the outer pass consists of 16 shielded pairs of 16 gauge. There is an overall foil shield, all under a black PVC jacket.