Background:
An electronics manufacturing company needed a bed cable built to strict specifications for the production of a 3D printer. This cable would connect the 3D printer's controller box to the printed circuit board, which moves back and forth during the printing process.
Requirements:
Previously, the company used a bundle of wires held together in a spiral wrap. Their new bed cable needed to have just the right amount of flexibility – too much pliancy could cause the cable to catch on another part, while too much stiffness could create excess drag on the motor, thereby ruining the print.
The Multi/Cable Solution: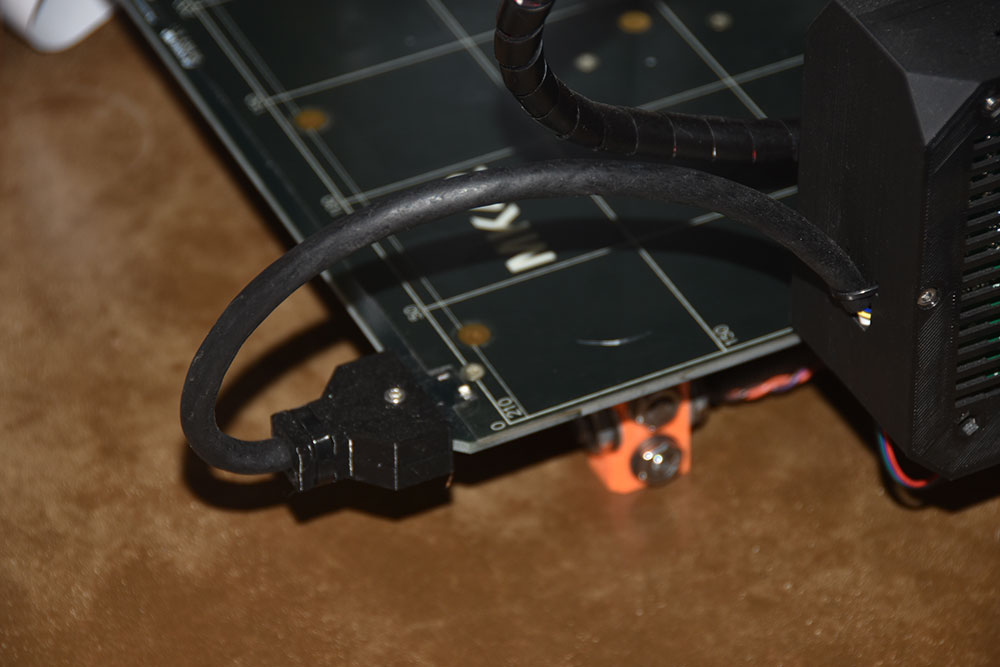 Multi/Cable built a bed cable to the specified flexibility in a single jacket. The customer has reported that the new cable is more aesthetically pleasing than the previous solution – and so far they have not had a single print failure with it. The cable construction included a unique (proprietary) strength member with 2 pairs of 26 AWG, 2 conductors of 18 AWG, fillers for roundness & a Santoprene TPE cable jacket. Important to the customer, the finished diameter was under 1/3".