Energy & Utilities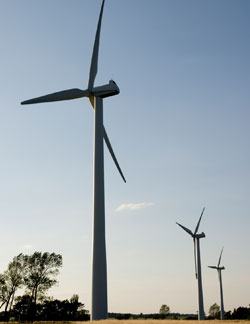 Multi/Cable offers a wide range of custom utility cable for energy distribution & control. From our roots in utility control cables such as the popular PE/PVC 20-10 Control Cables or 30-15 Control cables up to our more recent foray into alternative energy control cable, Multi/Cable is a proven supplier to the energy production and distribution field.
We are proud to be one of the first UL approved manufacturers of Wind Turbine Control Cables. We also produce multi conductor utility cable for solar, geothermal, and nuclear energy applications.
While each application comes with its own product requirements, we have a loyal customer base to attest to our utility cable cable quality and service, including AEP, Westinghouse, Areva, Alstom Power, Cogentrix, Northeast Utilities, Progress Energy, and many more.